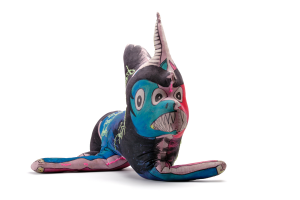 In February 2022 we received a sound research grant funded by Musikfonds e.V. (Berlin). Currently we are working on new beißpony tunes. Together with beekeeper, bass clarinetist and electronic musician Mucho Pitchu we are ready to explore a new band language. Poppy beats and arrangements meet the bees' bio-sounds in the hive. New songs will be recorded with Aimée, a modular synthesizer sound environment that is connected with the amplified beehives.
We'll definitely keep you updated! A new album is scheduled for 2023.
In March 2020 we released our digital live album MESSAGE IN A BOTTLE * beißpony in Bordeaux. Go get it via bandcamp.
In February 2018 we released our second album BEASTS AND LONERS (Vinyl/ Digital) on RagRec. Don't hesitate and check it out on bandcamp. Julia Lorenz from the Berlin based newspaper taz.die tageszeitung wrote about beißpony's new longplayer: "When the horses run wild".
The digital version of our collector's item TOO LITTLE, TOO LATE is still available. It contains rare beißpunk treasures from our very beginnings. The limited 7" on transparent vinyl is already sold out.
CLICK HERE TO GET the digital version of TOO LITTLE, TOO LATE
BIG HUGS from beißpony
****************************************
There really is such a thing as a beißpony.
It is pink on one side, blue on the other; it sports a horn, a black mane and a belly full of squashed toy cars. Most importantly, though, it has razor sharp shark teeth in an unhealthy yellow hue and it's those teeth to which it owes the name.
It was born in 2006 when a songwriter called Laura and a textile artist called Steffi met each other for the first time and decided to start a music project. This is how it happened: Steffi stitched a giraffe onto Laura's coat, Laura returned the favour in the form of a demo cd  and the beißpony experiment was born:
Part band, part performance art duo. Part stories, part sounds. Part songwriting, part improvisation. Part piano, part modified drum kit and part singing sewing machine, talking skirt, rattling umbrella, noisy toy pistols, clattering typewriters and a whole toy sound orchestra.
If you ask it about its life story, beißpony's eyes will light up as it whinnies and tells tales of exciting recording sessions, of gigs in Germany, Austria, Belgium and Italy, of big festivals and small art galleries, of spontaneous fashion performances and zombie dances and of its long-cherished dream to play a concert on the bottom of a lake one day.
In 2013 they released their debut album BRUSH YOUR TEETH (LP/ digital/ CD) on CHICKSONSPEED Records. There are some last examples of the limited white vinyl edition left. You can get the beautiful LP with precious song cards created by queerfeminist artist Klaus Erika Dietl (MEDIENDIENST LEISTUNGSHÖLLE) via bandcamp.
In May 2015 the beißpony artwork team had the unique chance to get to know Sapporo's underground music and art scene during a full stipend residency.  In July 2015 beißpony was supported with the music prize awarded by the cultural department of Munich. In August and September 2015 our artwork team had a scholarship in Lviv (Ukraine). And in March 2016 beißpony travelled to the USA for the very first time. We had been invited to play at the SXSW festival in Austin, Texas. And thanks to the support of the cultural department of Munich and an extra stipend awarded by the Initiative Musik we could go there.
Besides beißpony Laura and Stephanie are involved in lots of other projects. Laura is totally into creative writing and is playing solo shows with her singersongwriter project. Stephanie is deeply into visual arts and film projects. And she is touring around together with Lisa Simpson aka Agente Costura. Their duo is called A DUET OF AMPLIFIED SEWING MACHINES. In May 2017 they had been invited by the Goethe Institute to perform in Jakarta, followed by a series of sound performances in Bandung, Cirebon, Semarang and Yogjakarta. Stephanie's solo project is called SEWICIDE.
On the 15th of September 2016 beißpony celebrated the record release of ALLIGATOR GOZAIMASU. This is an experimental art and music exchange with artists from all over the globe. About 35 artists located in Munich, Berlin, Cape Town (South Africa), Ivano Frankivsk (Ukraine), Kailua-Kona (Hawaii), Oxford (UK), Sapporo (Japan) and Tokio (Japan) collaborated with each other. It was an exchange full of energy, with no fear of any dissonances and no need for perfection. The ALLIGATOR GOZAIMASU album is the very first release on our beißpony label RagRec, heartily recommended by ChicksOnSpeed Records. It is available via bandcamp.
In July 2020, in the midst of the pandemic, ALLIGATOR GOZAIMASU continued to exchange online. They started the episodic albzm "As Long As Render Bars Go Colourful" (Solange Bunte Balken Durchlaufen). Since then they have been releasing nine full length digital albums. All revenues are donated to Sea Watch e.V..  A tenth album is scheduled for summer 2022. Enjoy listening episodes #1 till #9 via bandcamp.
In the midst of this art exchange, a new music project emerged: OK DECAY. It is a percussion and performance trio. Together with Moni Kliche from the Munich based queer feminist art and music collective QUEERTHING and Gülcan Turna, a visual artist from Eskişehir (Turkey), Stephanie performed for the first time during the ALLIGATOR GOZAIMASU album release show. In August 2017 they opened for Moor Mother at the K4 in Nürnberg. Their very first track is available via bandcamp.
Besides all these music projects, beißpony are also involved in filmmaking. They are part of the feature film "Our Mouth – The Ultimate Prison". The art film in guise of a crime story was premiered in July 2017 at the Lenbachhaus in Munich within the exhibition AFTER THE FACT. It was  screened at the cinema in December 2017 (Neues Maxim, Munich). And they are already working on the next film project: Promises & Other Failures. This is a longterm feature film about loss, decay and double standards. Take a stand – but, what to wear? A film in different shades of grey with lots of languages meeting each other (English, German, Turkish, Italian and Japanese). An episodic feature film that will accompany beißpony for quite some years.
And there is already loads of art and music out there – in January 2021 beißpony released their very first music film LAWNMOWER IN E-MINOR (Rasenmäher in E-Moll). It was premiered within KRAWALLE & LIEBE, a show hosted by Kersty & Sandra Grether at the Literaturforum at the Brecht-Haus in Berlin. IOn May 2021 it was honored with a special jury laudation at the International Short Film Festival Oberhausen. You can watch it here.
Keep in touch for more news!
You are also heartily invited to listen to beißpony's debut album BRUSH YOUR TEETH, to ALLIGATOR GOZAIMASU or to the music beißpony composed for Jörg Albrecht's radioplay BEYOND THE RAINBOW and to the music SEWICIDE composed for Elfriede Jelinek's radio play LICHT IM KASTEN (premiered on the 1st of September 2017 via Bayerischer Rundfunk).
Lots of hugs from beißpony ***